The Loque Ghost S1 is a superb piece of design for building the smallest possible ITX build by volume whilst maintaining great airflow and temperatures. This is our customer build transferring their original PC into the new case.
We've always had a thing for small PCs. The ITX form factor is just so cute and compact and there are some really cool ITX cases to play with. The Strange Labs every day use PC is in a Bitfenix Portal which is still one of more interesting looking cases out there. So when the opportunity came to build a SFF gaming PC in the new Louqe Ghost S1 we had to do it!*
We ordered one of the early Ghosts and waited months for it to arrive. When it finally did, the first thing we noticed is even the box it comes in is small - this case must be tiny.
Removing the case from the packaging, we can truly see what a compact case this is. It has a really high quality finish too. We ordered one in black, with no extras at all, just the basic unit. It has a very sturdy feel, nice leather tag and screws which are all torx. This adds a real premium feel to the thing.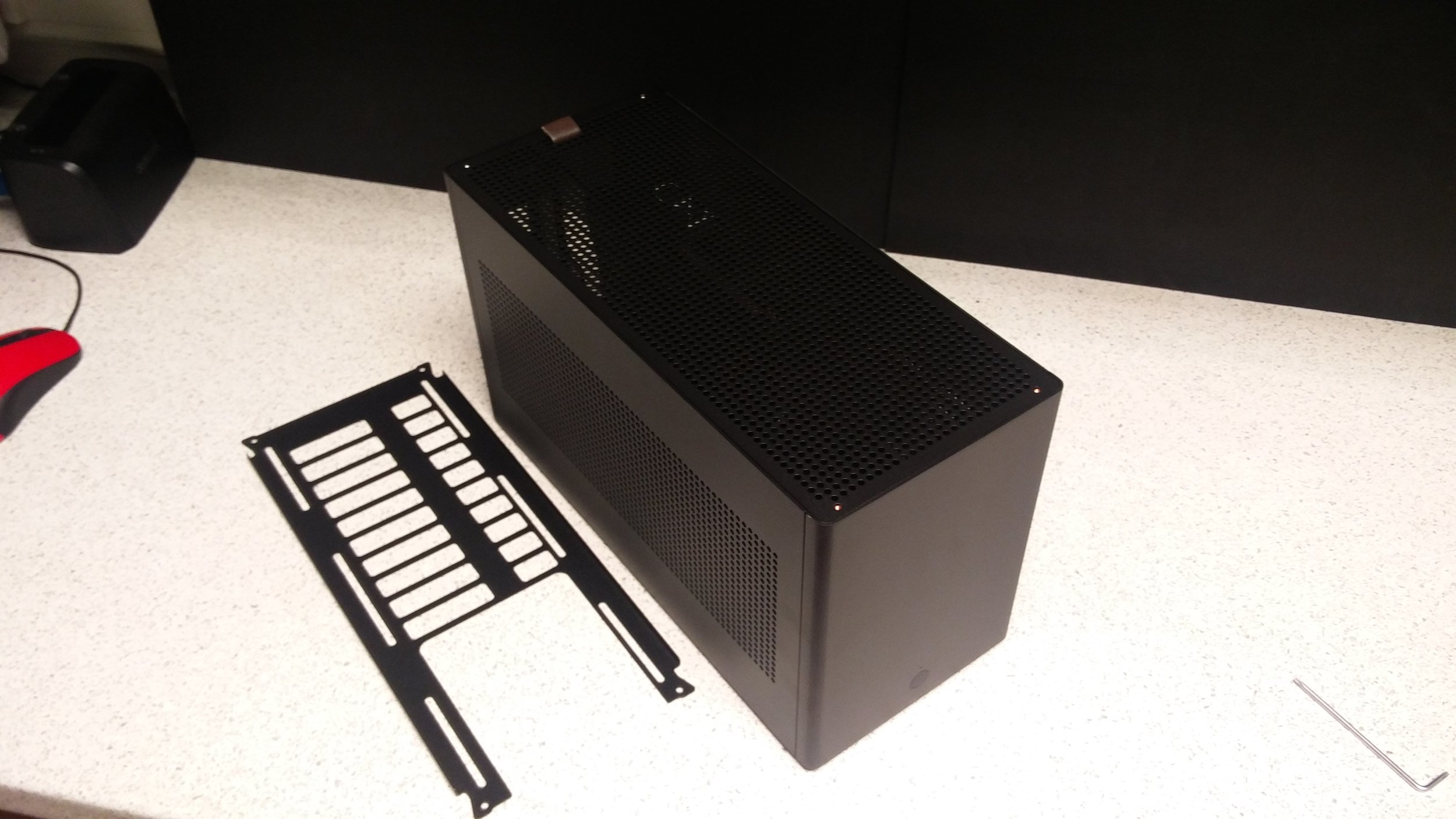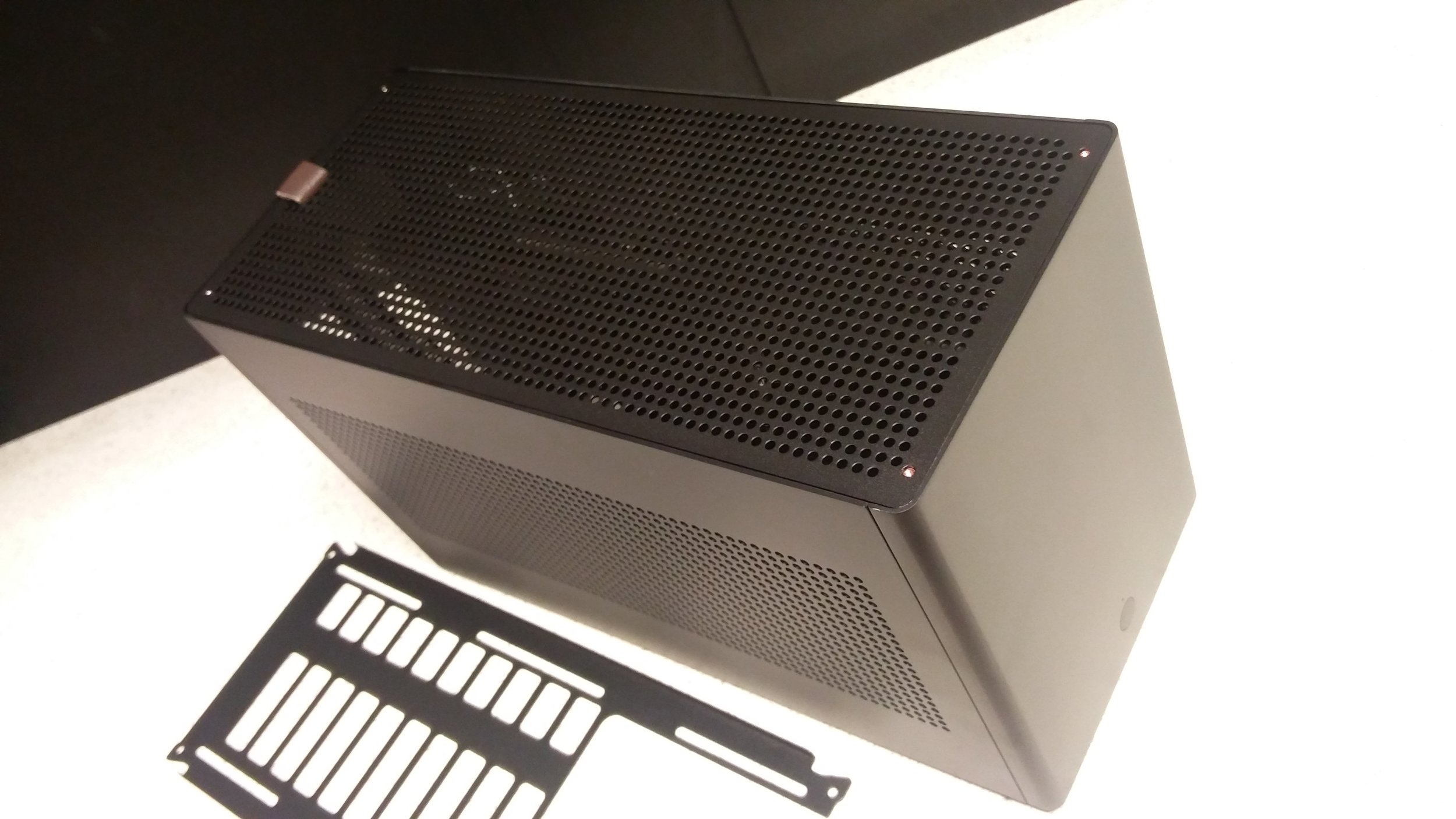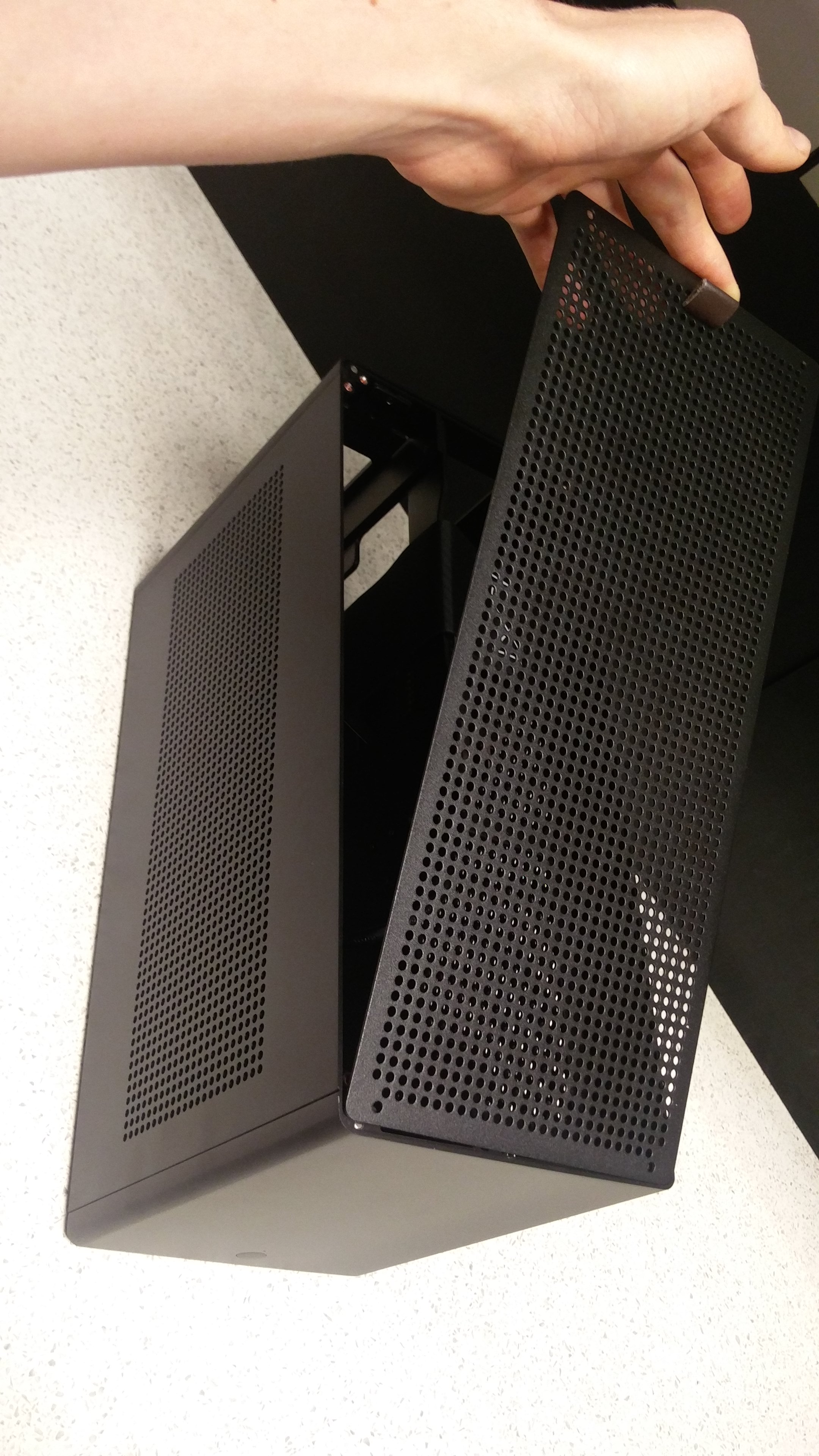 So how does one build a PC in this tiny little box? First we remove the top and bottom, unscrewing the screws with the provided key. Everything about this fits perfectly, there doesn't seem to be any over tightened, or warping parts. There is no need to force anything or put any effort into getting things to fit or dismantle. It really does feel well built. After the top and bottom panels, we remove the sides to leave the "core" where all the components will be bolted to. There is also a frame to mount the PSU on which we need to remove.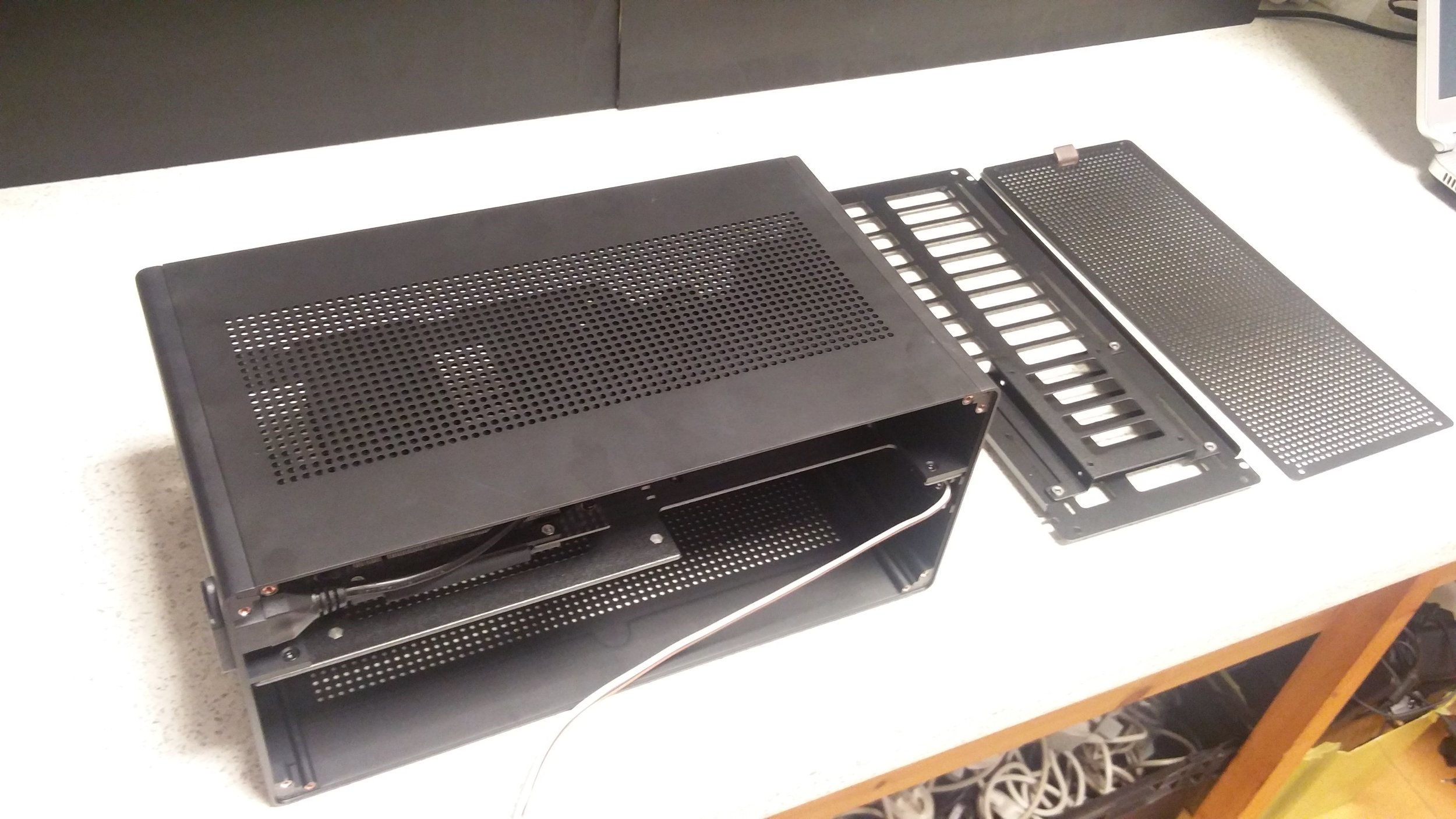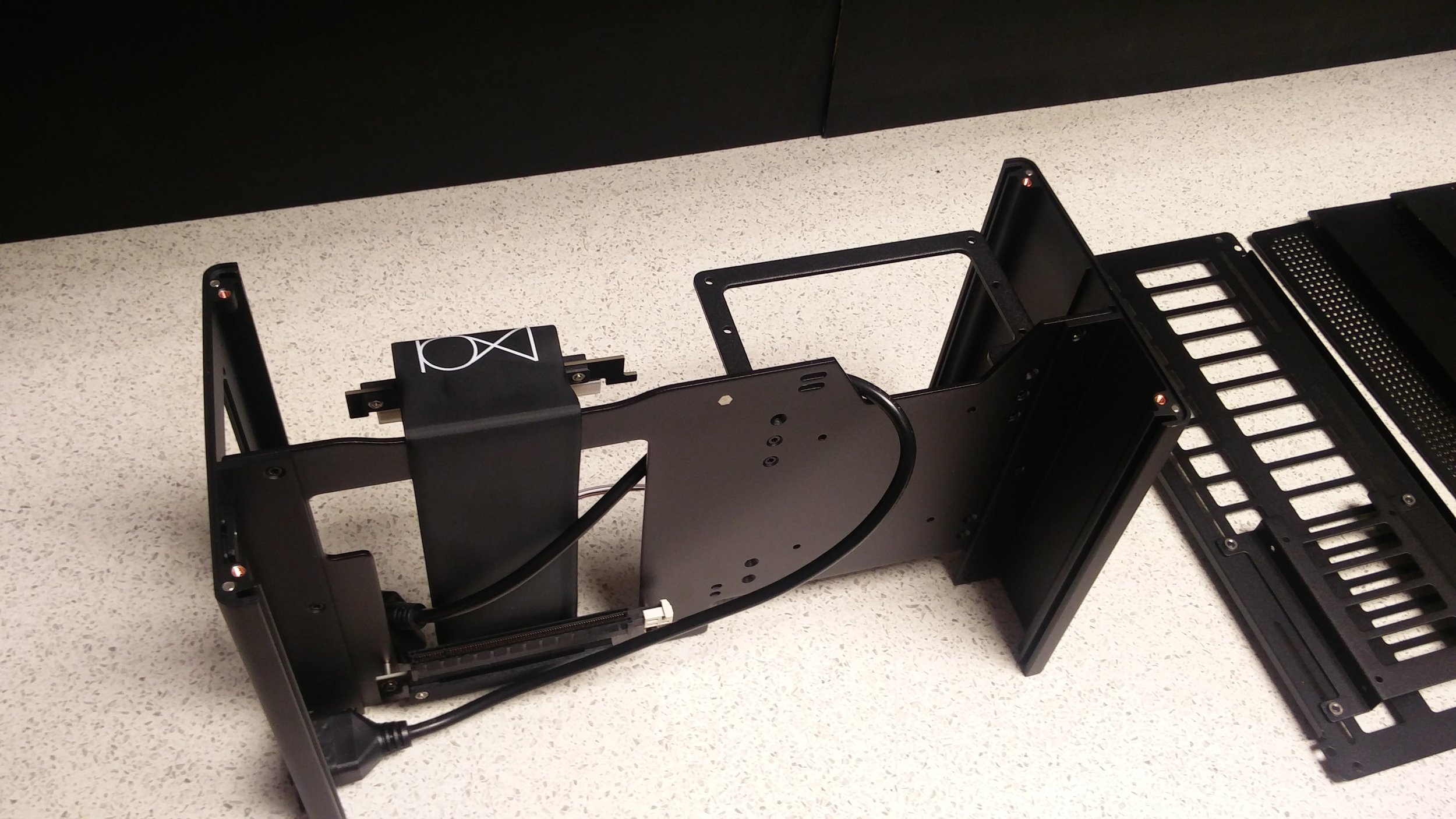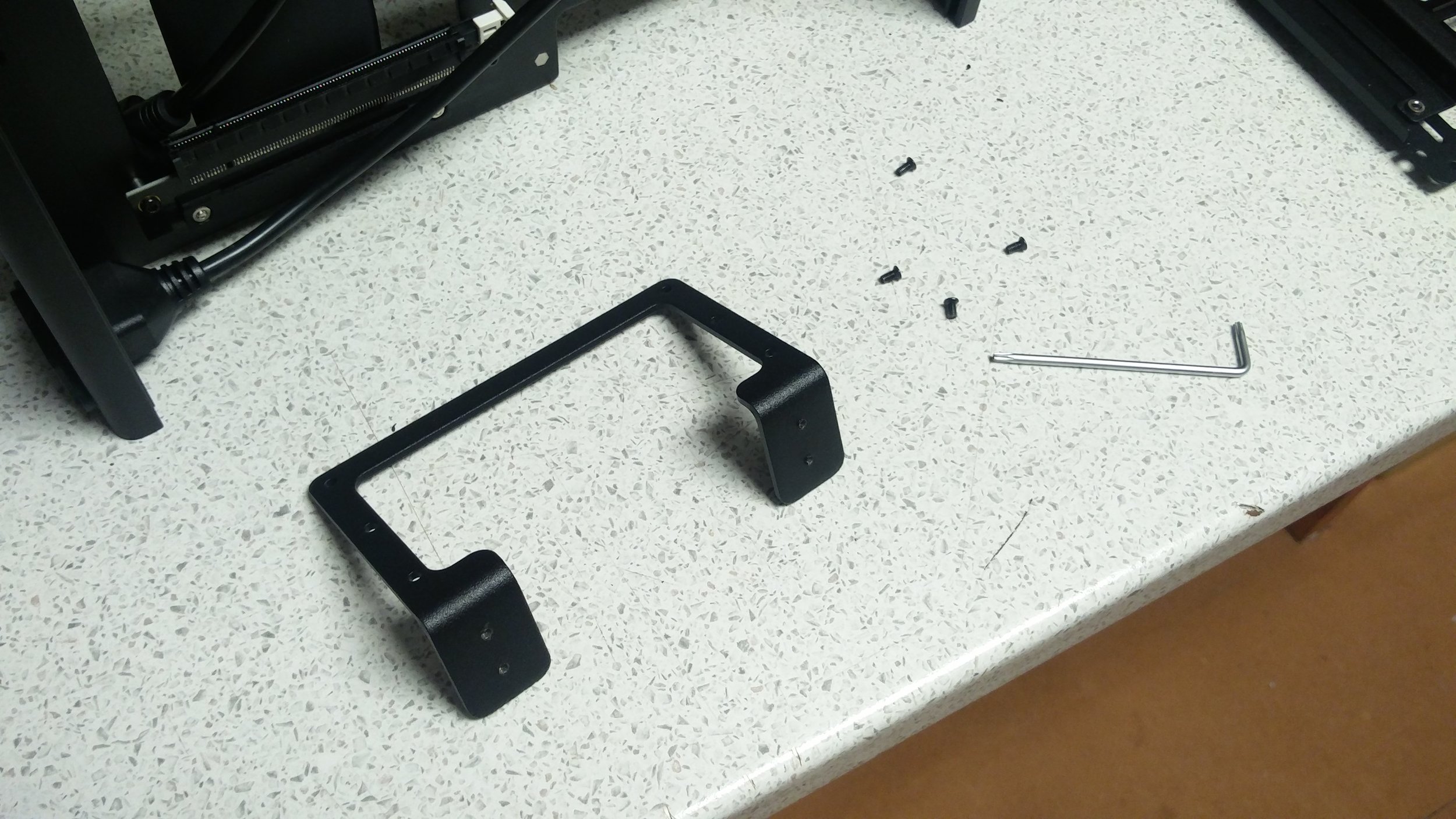 Putting the core components on is very easy. What is particularly nice is Louqe provide a whole bunch of extra torx screws to mount your hardware, so you can keep the uniform premium feel and only need one tool to dismantle the entire thing. The motherboard sites easily on the standoffs, no forcing anything into position. The GPU riser cable is sturdy and slots easily into the PCIe socket.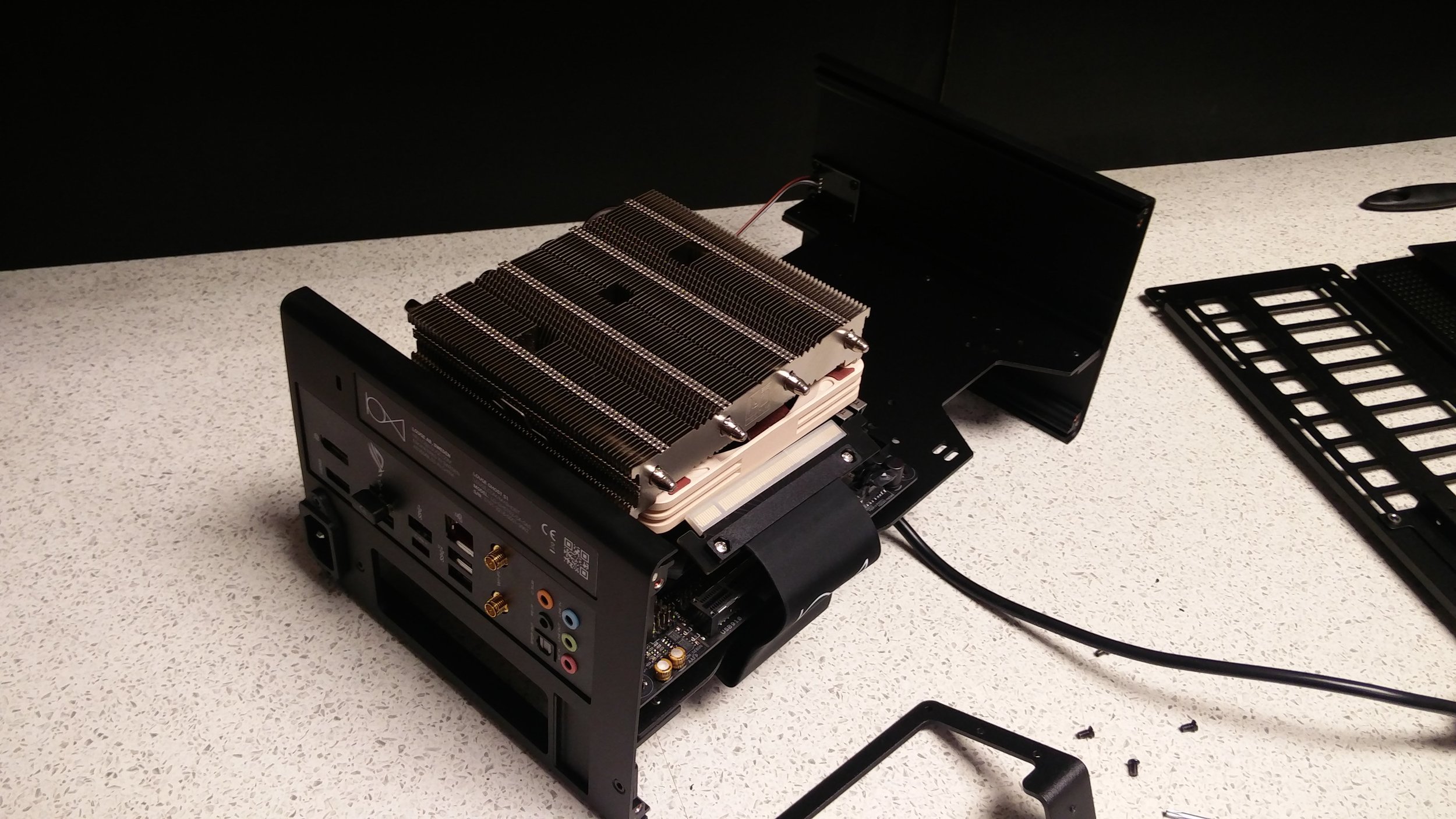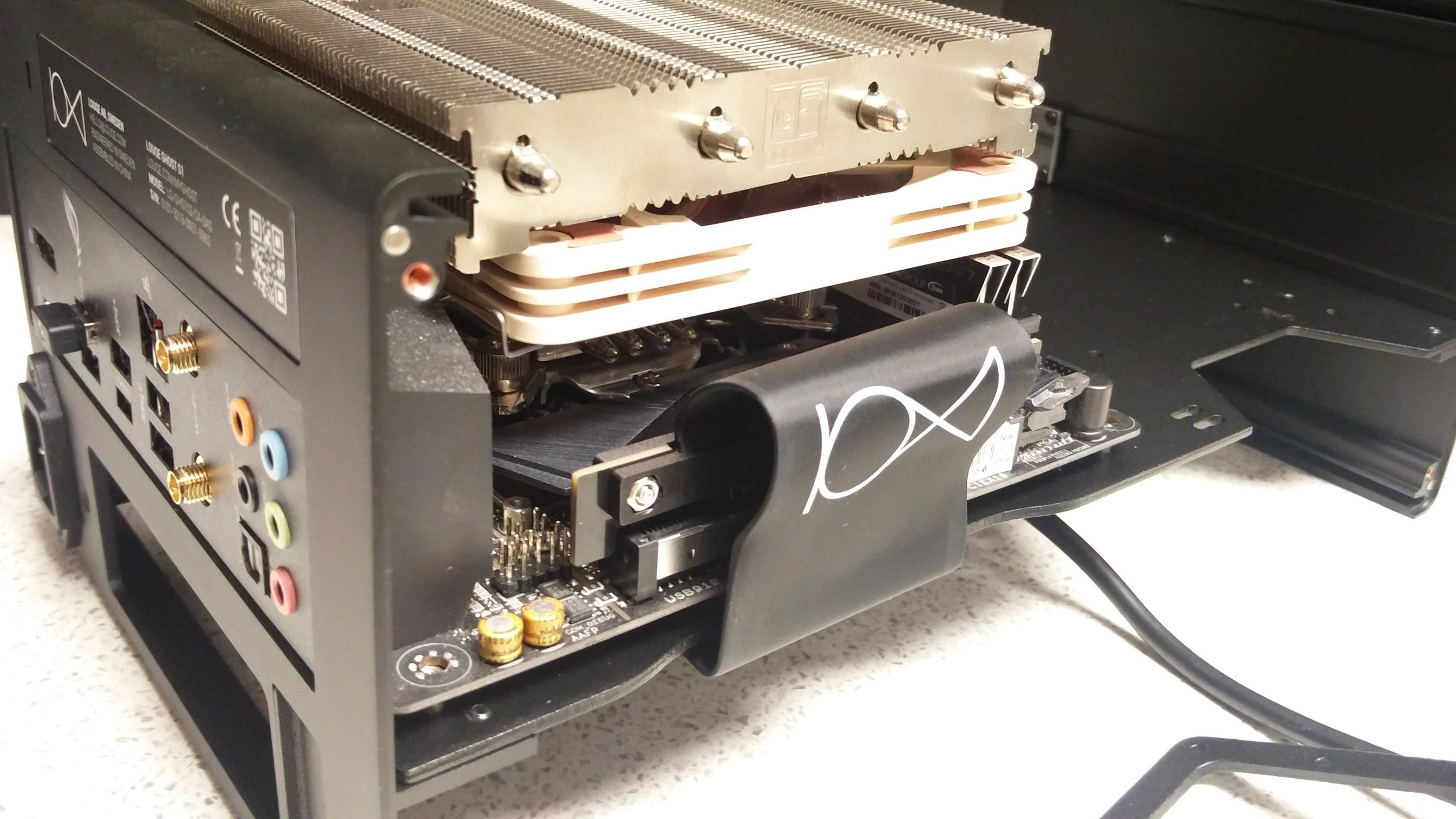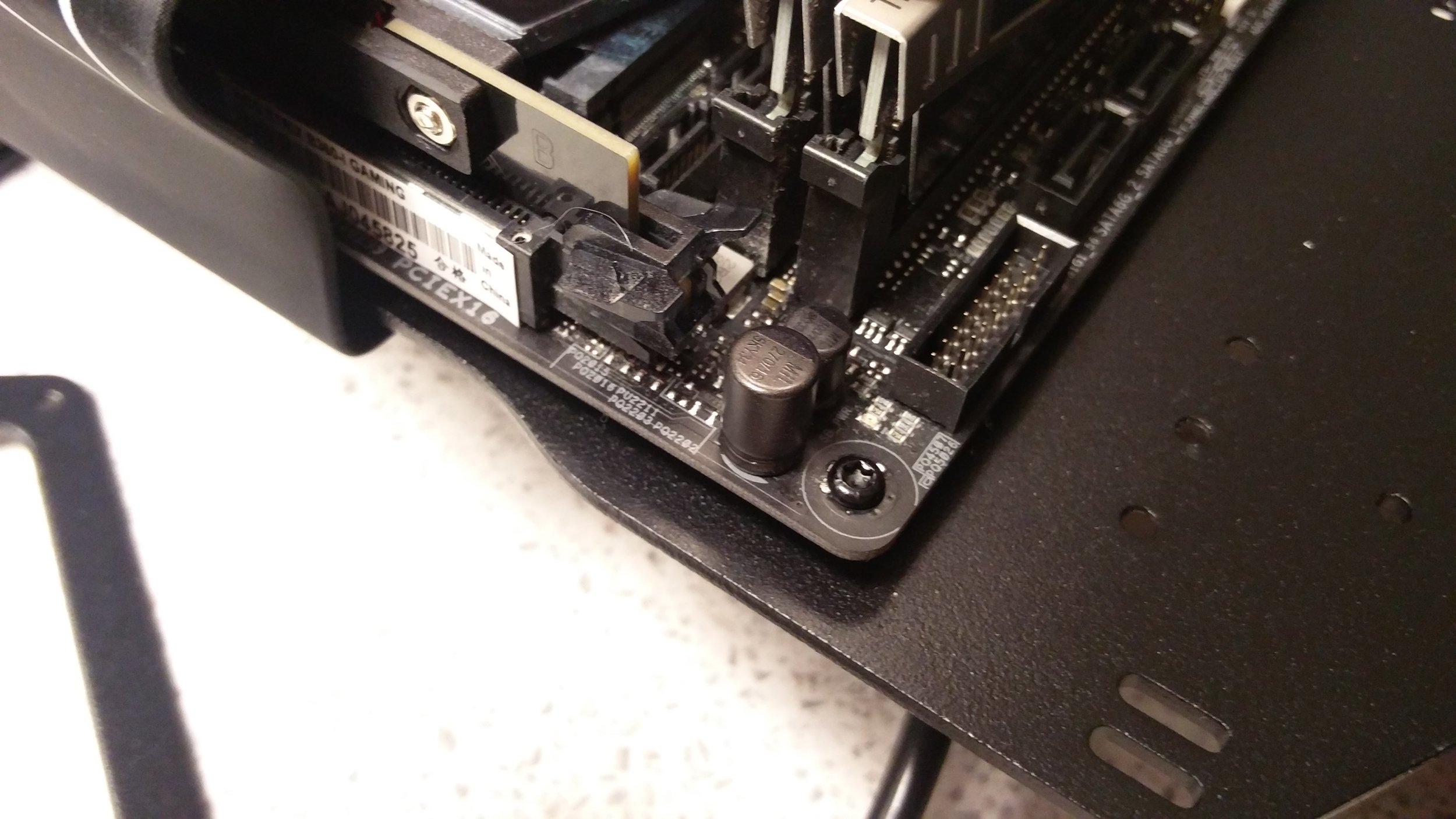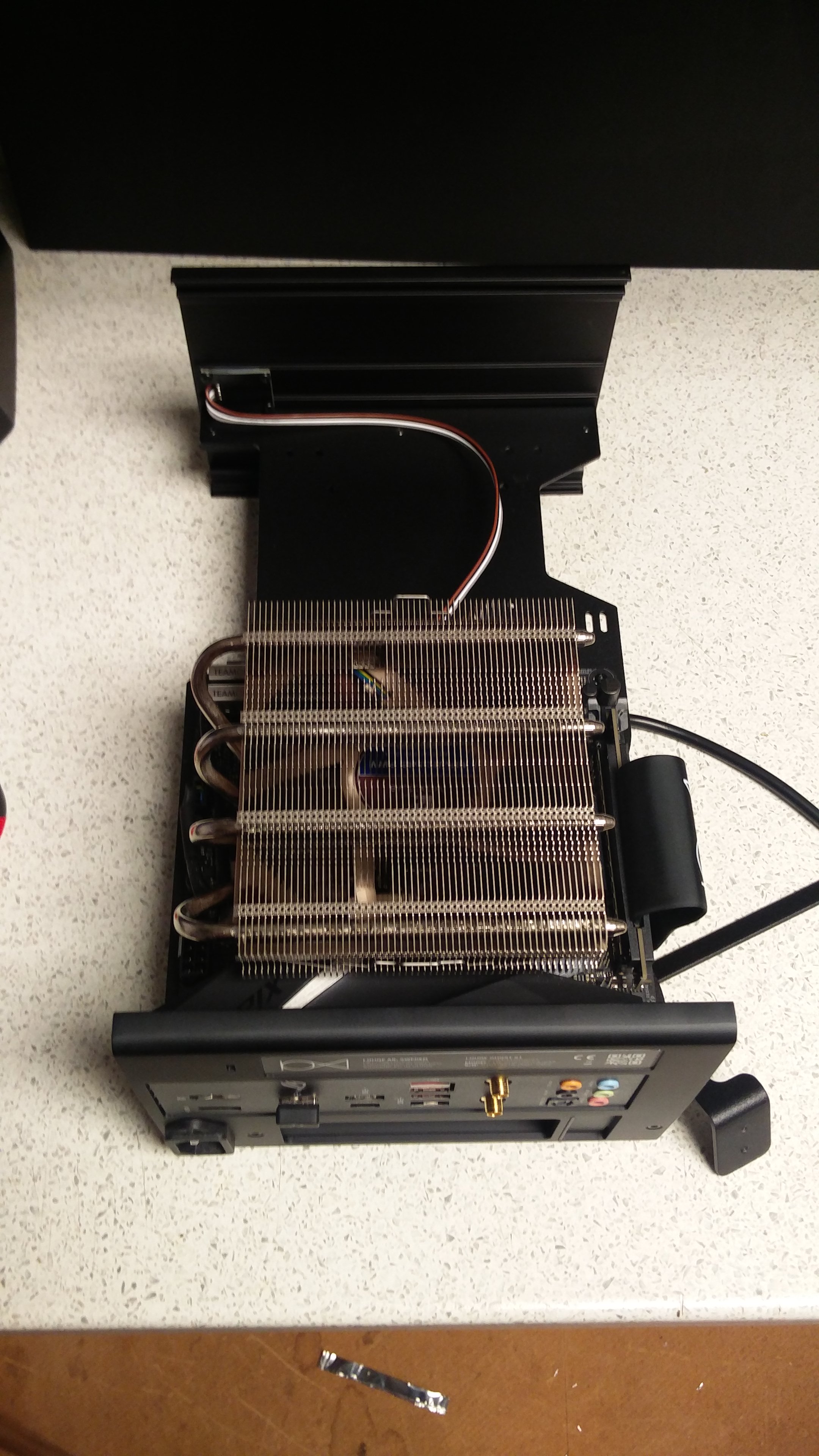 The PSU also mounts easily and securely to its frame. We then screwed this on, but had to remove it again to fit a 2.5" drive (the screws are accessed from this side). There is actually another place to mount the 2.5" drive but we found we needed the space for PSU cables and so went with the option on the other side of the PSU. We also tidied the power cable behind it which we forgot the first time!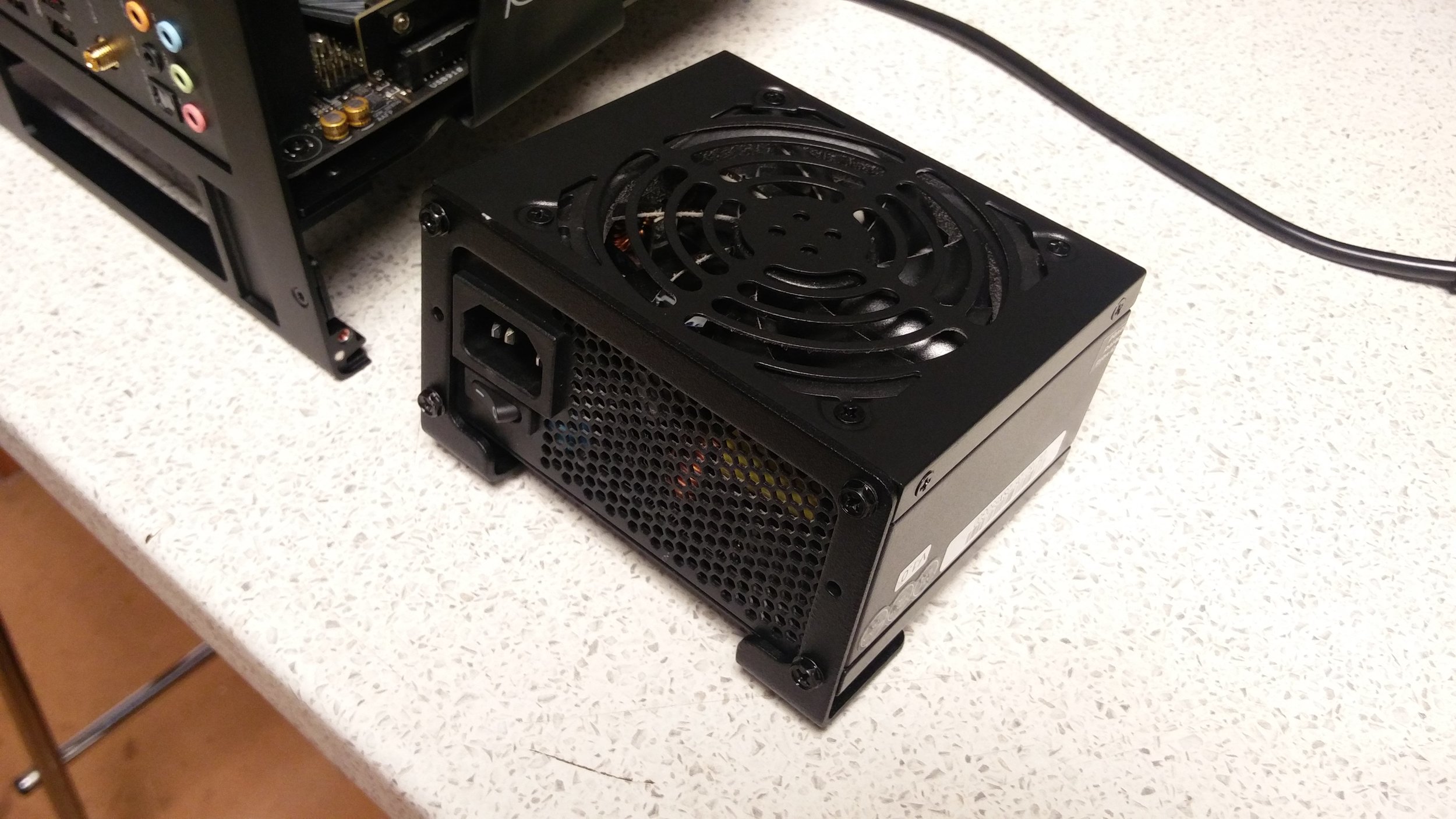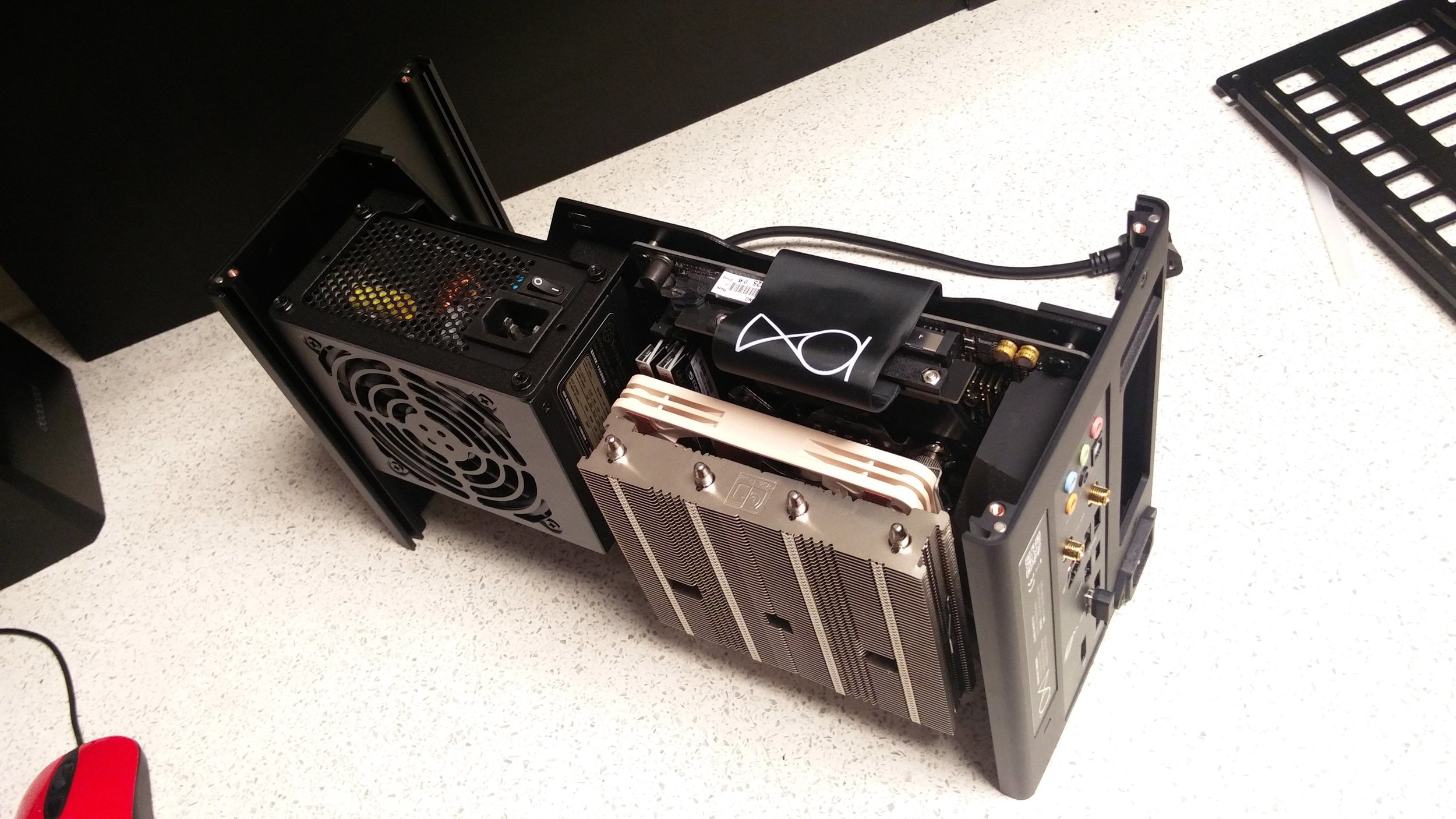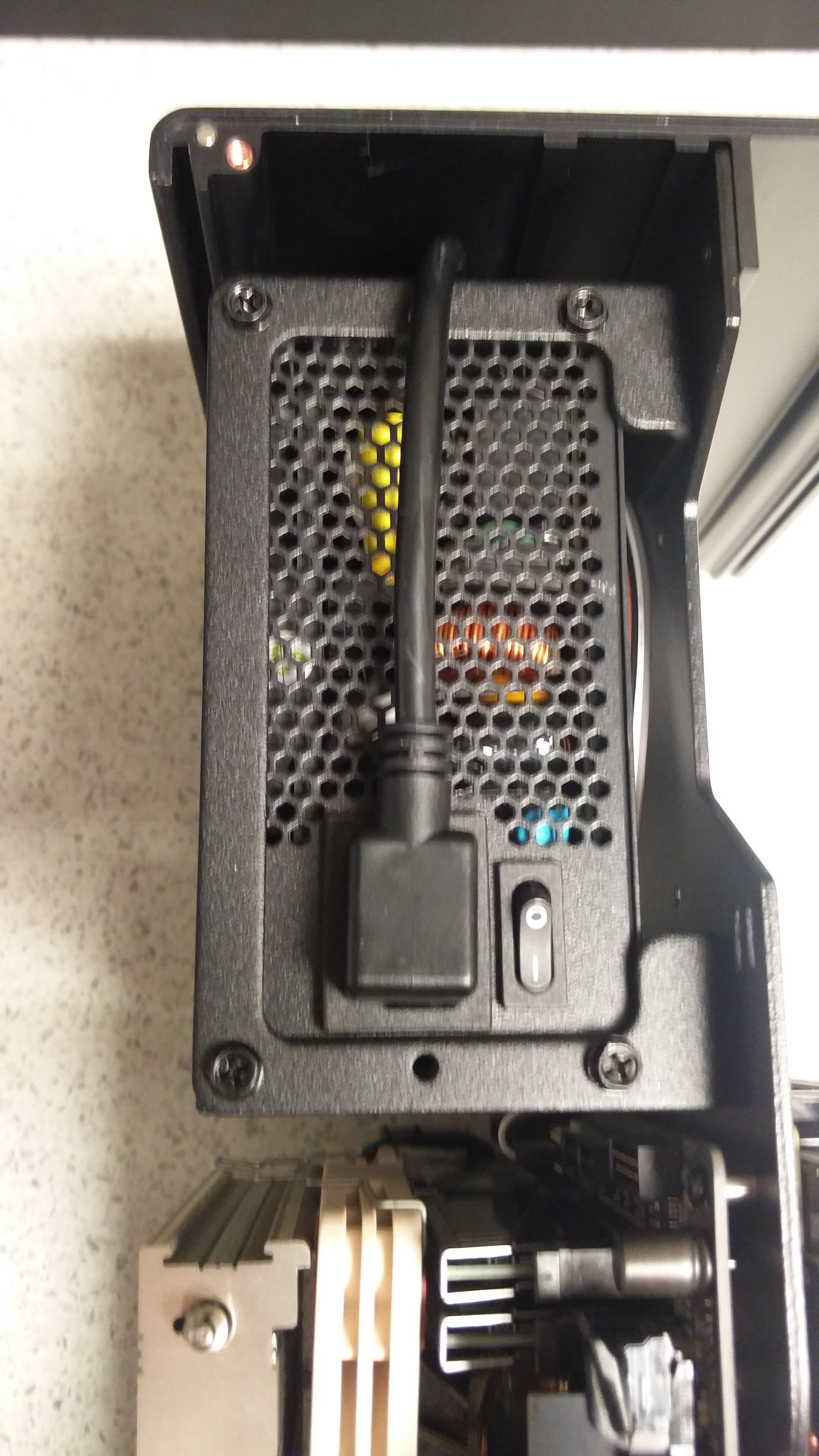 After the PSU (and 2.5" drive) we mounted the GPU. This may have been the most fiddly bit of the case as you have to first remove the retention plates, then mount the GPU in the PCIe slot and then use two hands to get the retention plates back where they were. When we say fiddly we mean we dropped one screw once, so not that fiddly. It looks so good with the components all in place! You can fit a full length GPU in there, though we had a smaller one (which ended up being very useful to provide an area for our 3.5" drive).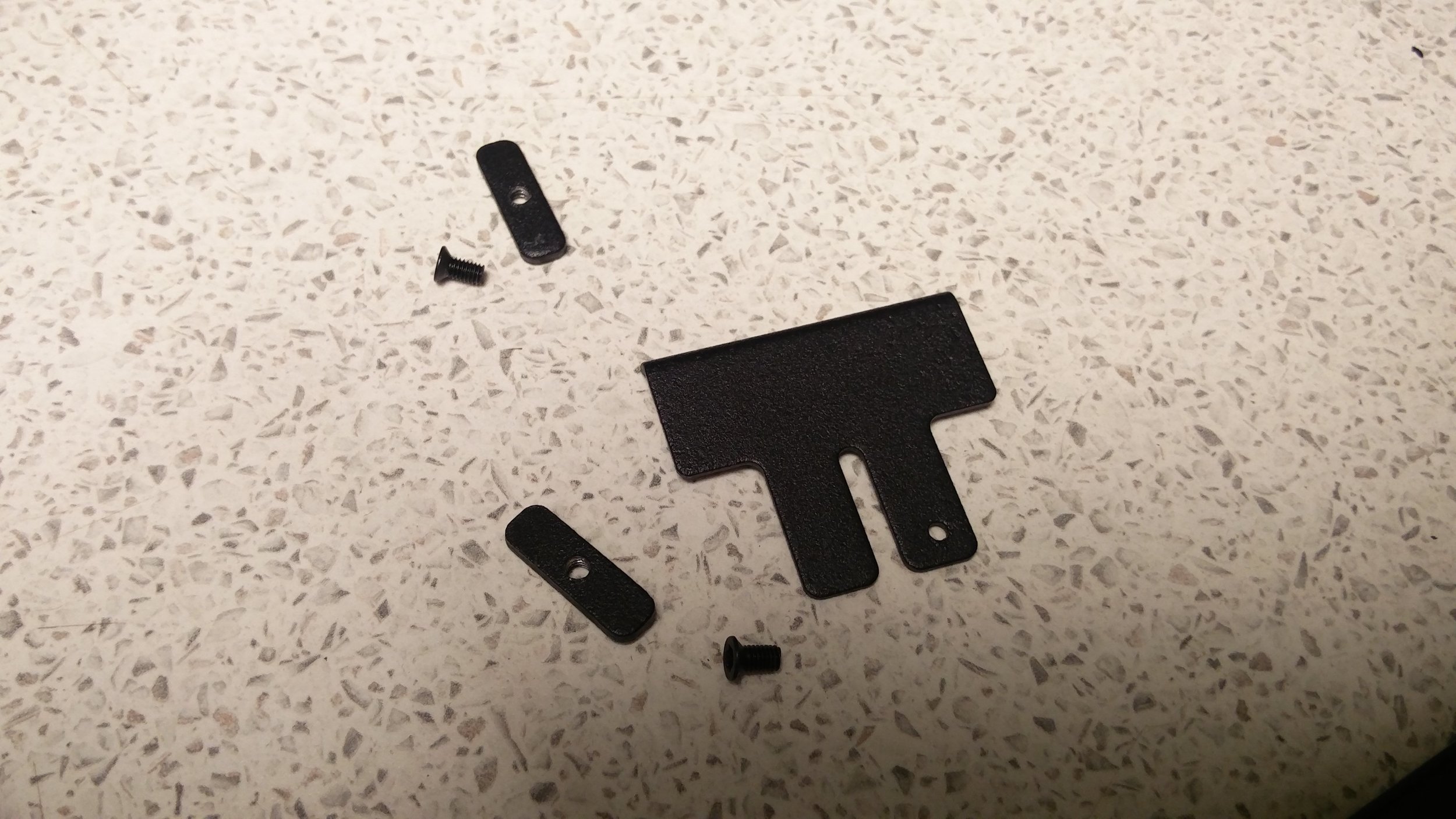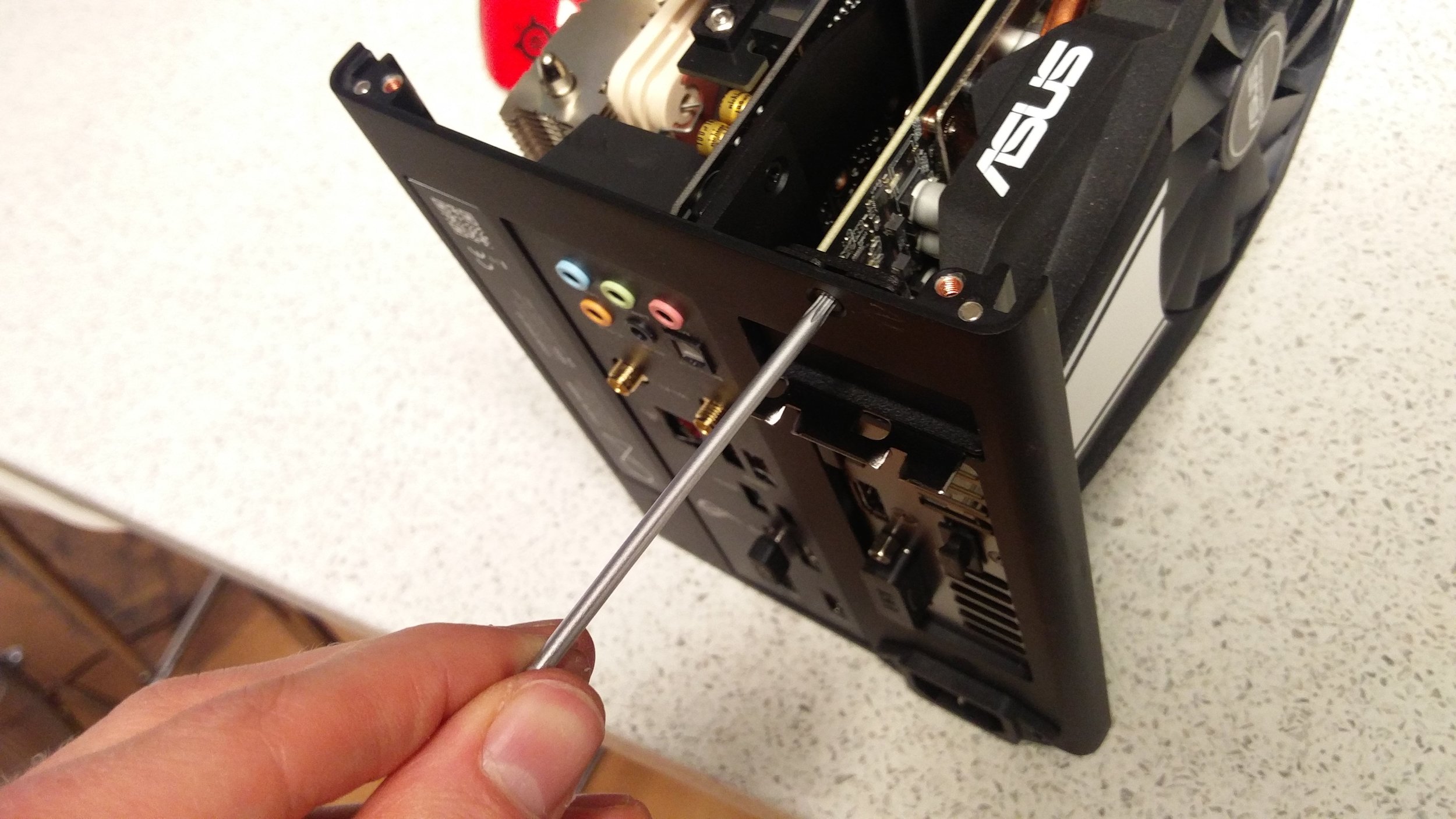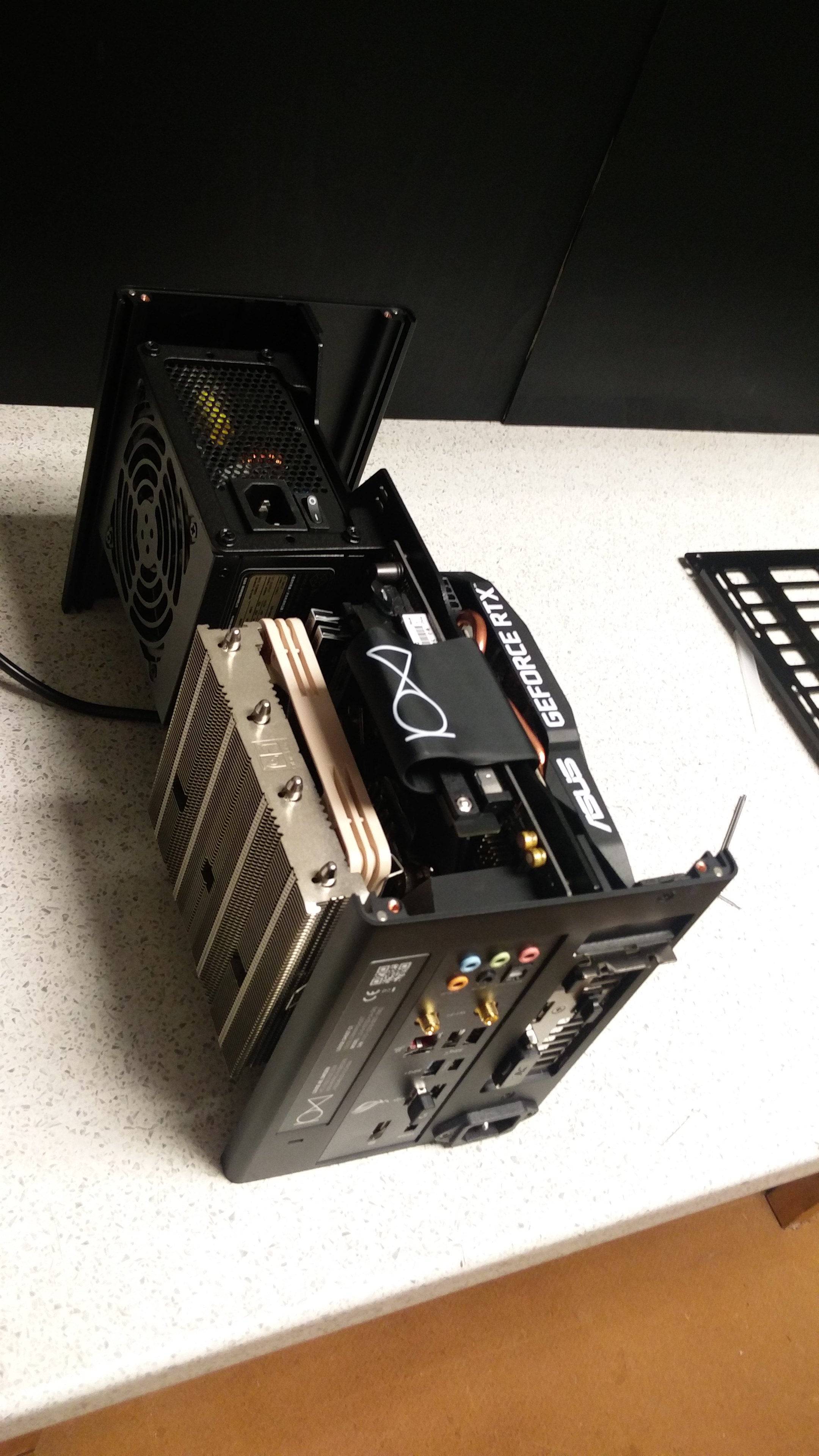 Right, now the components are in we need to cable it up and manage them as best we can. Space is tight in this case, but even so, there just seemed to always be enough space for routing the cables nicely. Cabling always starts out as a mess but you keep at it and keep trying configurations until you find something that fits.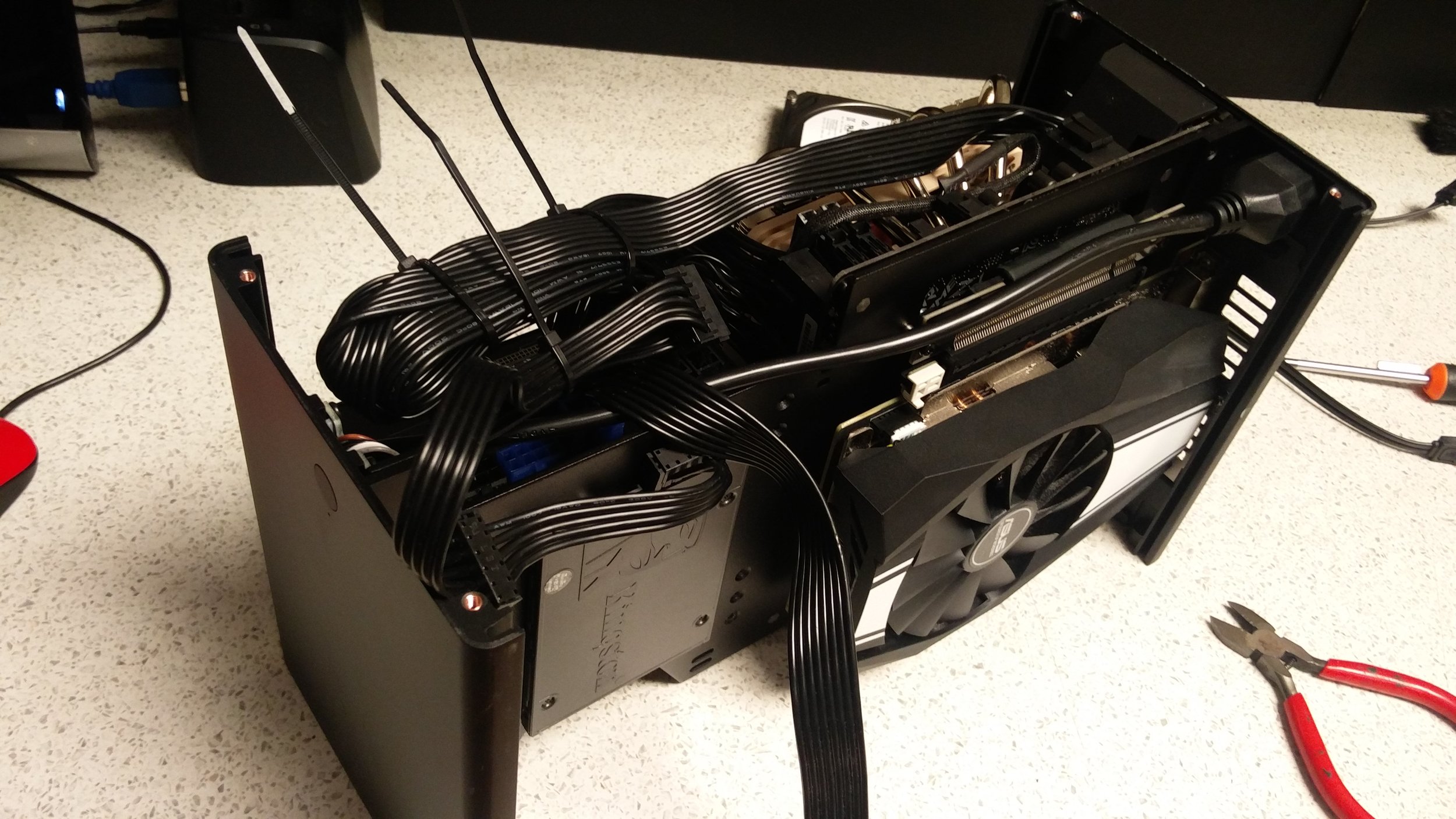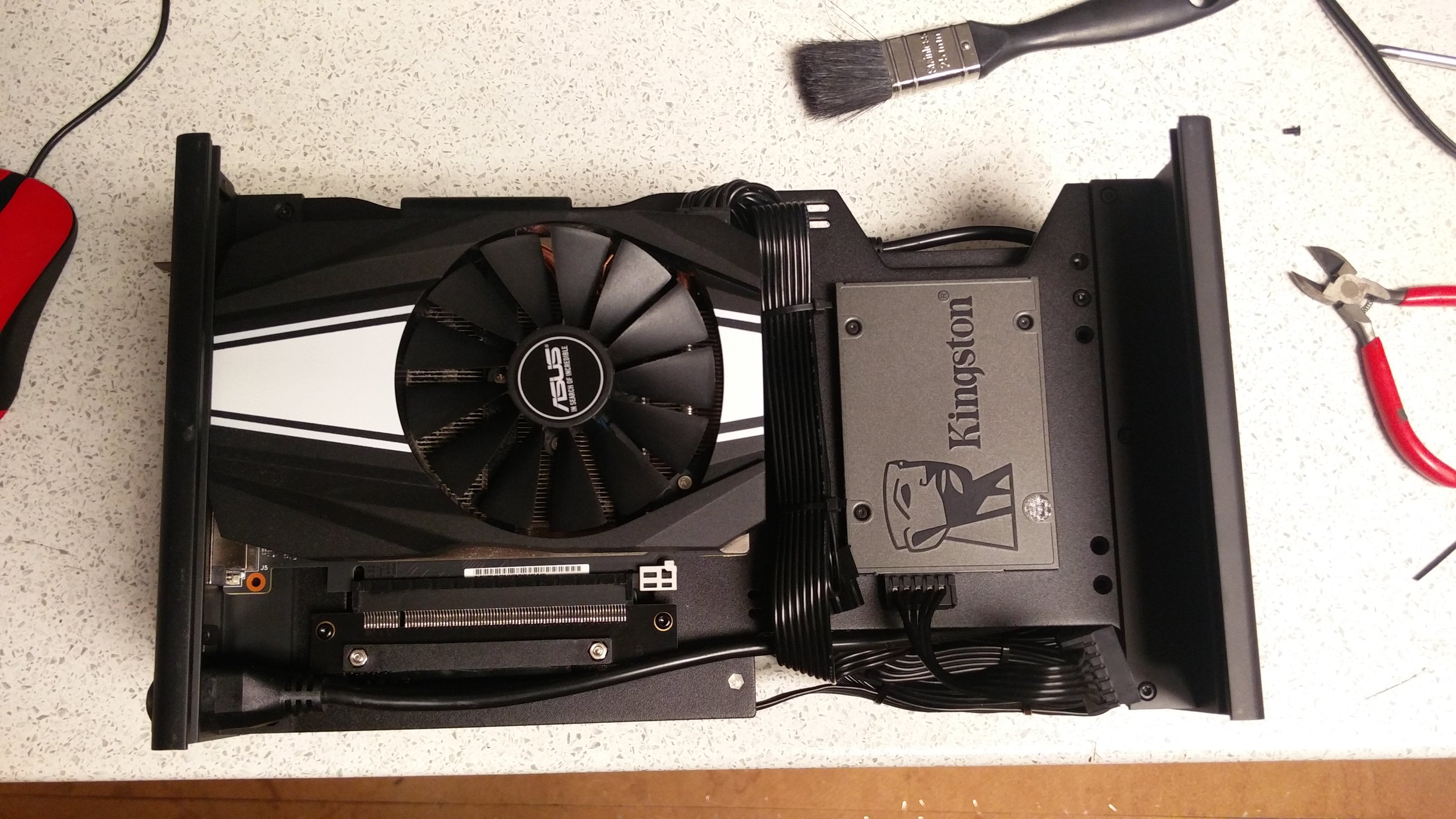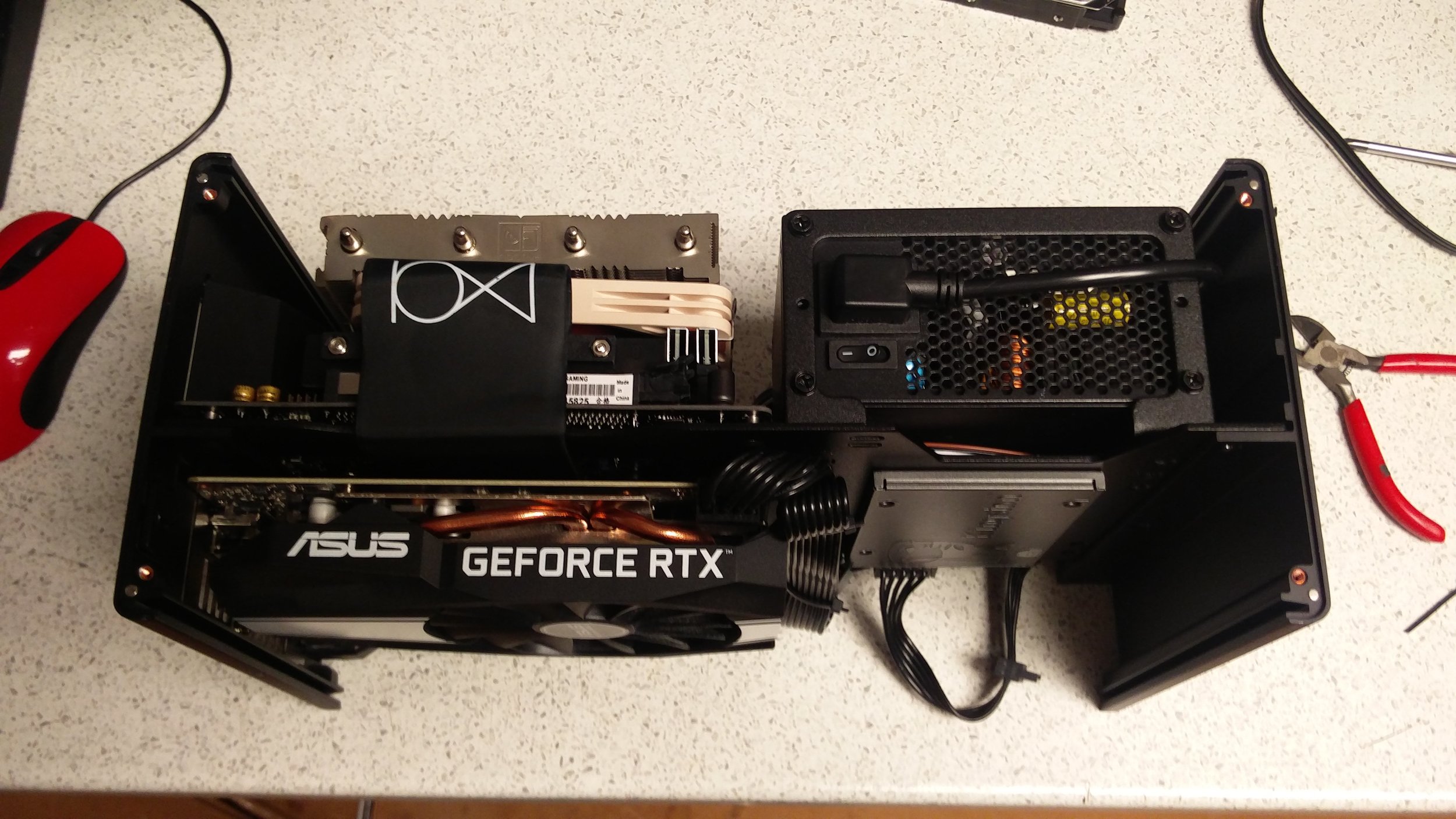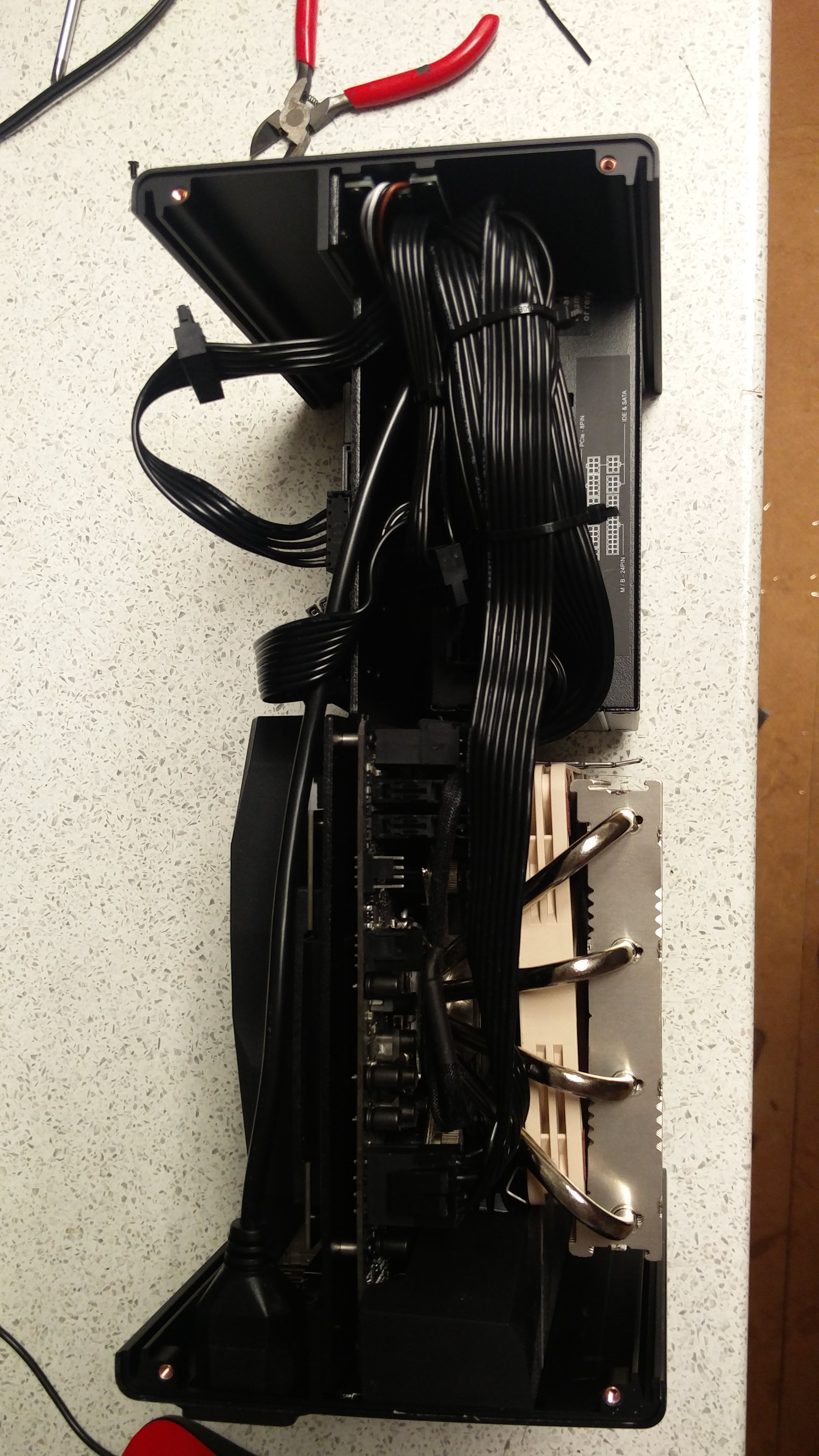 Now comes our predicament. We had a 3.5" drive we needed to fit, and it doesn't seem like the base Ghost model provides you space for that, even though there was a perfect gap stacked on top of the 2.5" drive for it, thanks to the shorter GPU we had. In the end we mounted the 3.5" drive on a block of rubber to hold it off the case and slotted it in. It seemed to do the trick! And that was it, all there was left to do was pop the top back on and enjoy this tiny, powerful PC.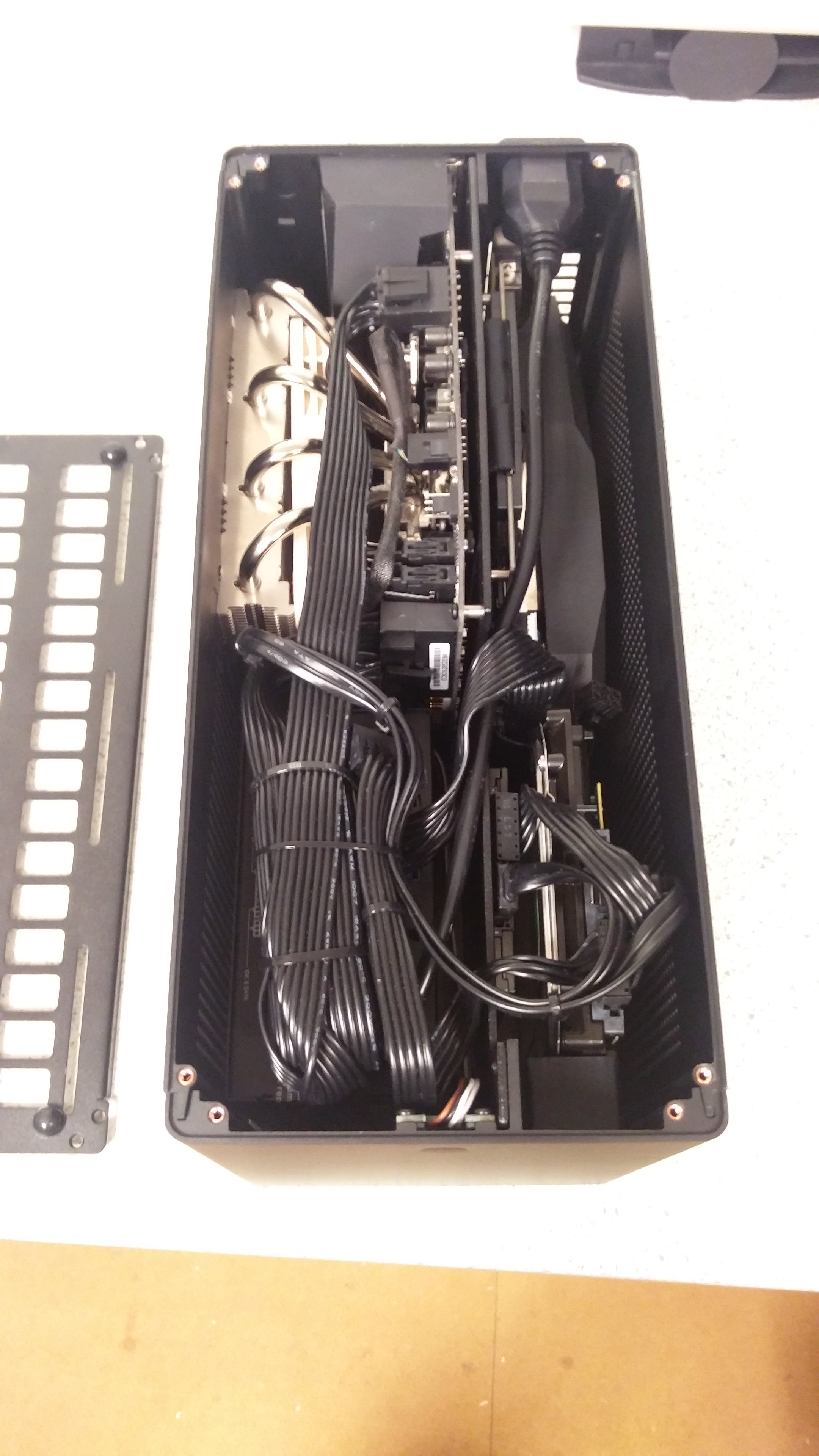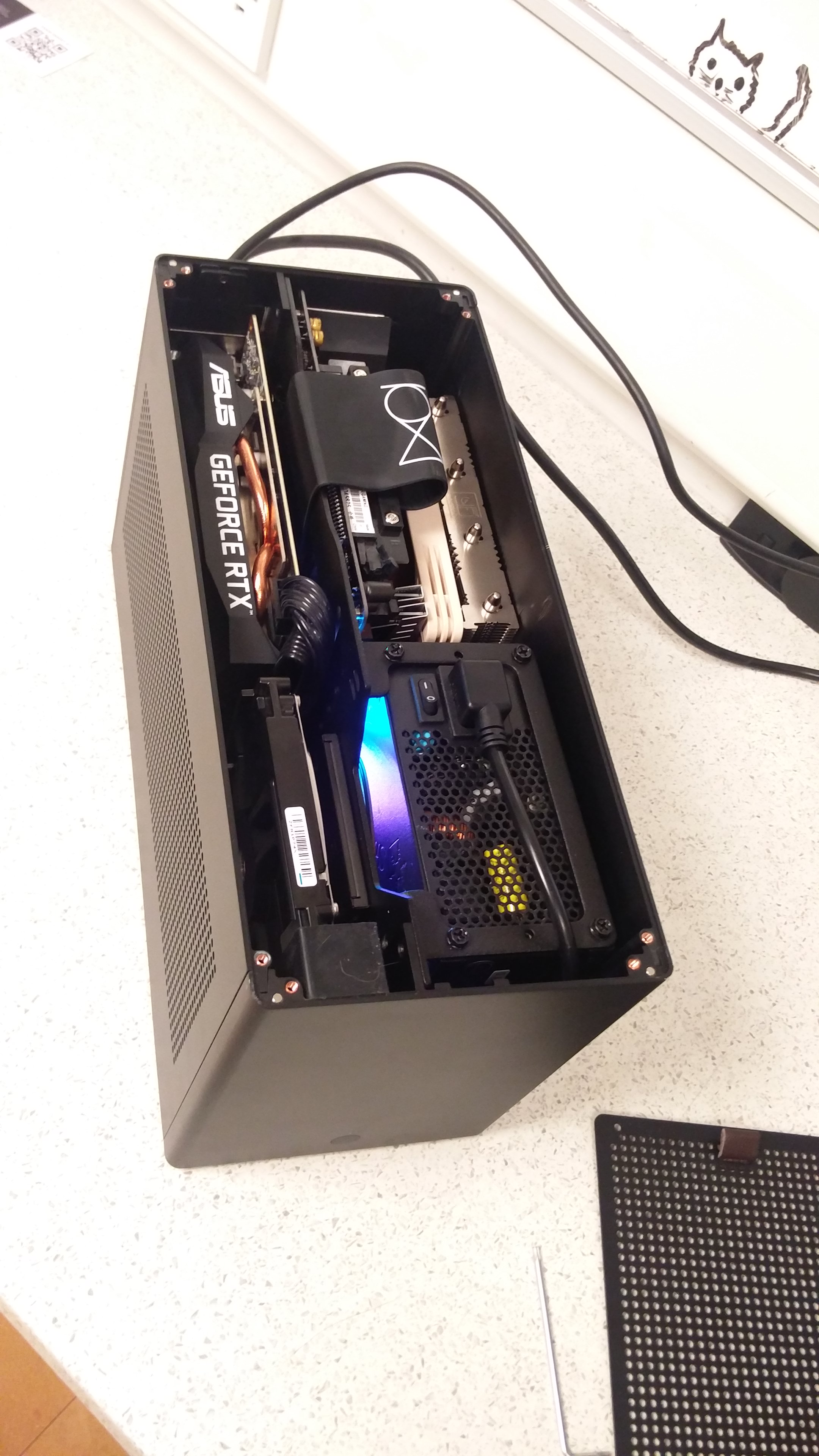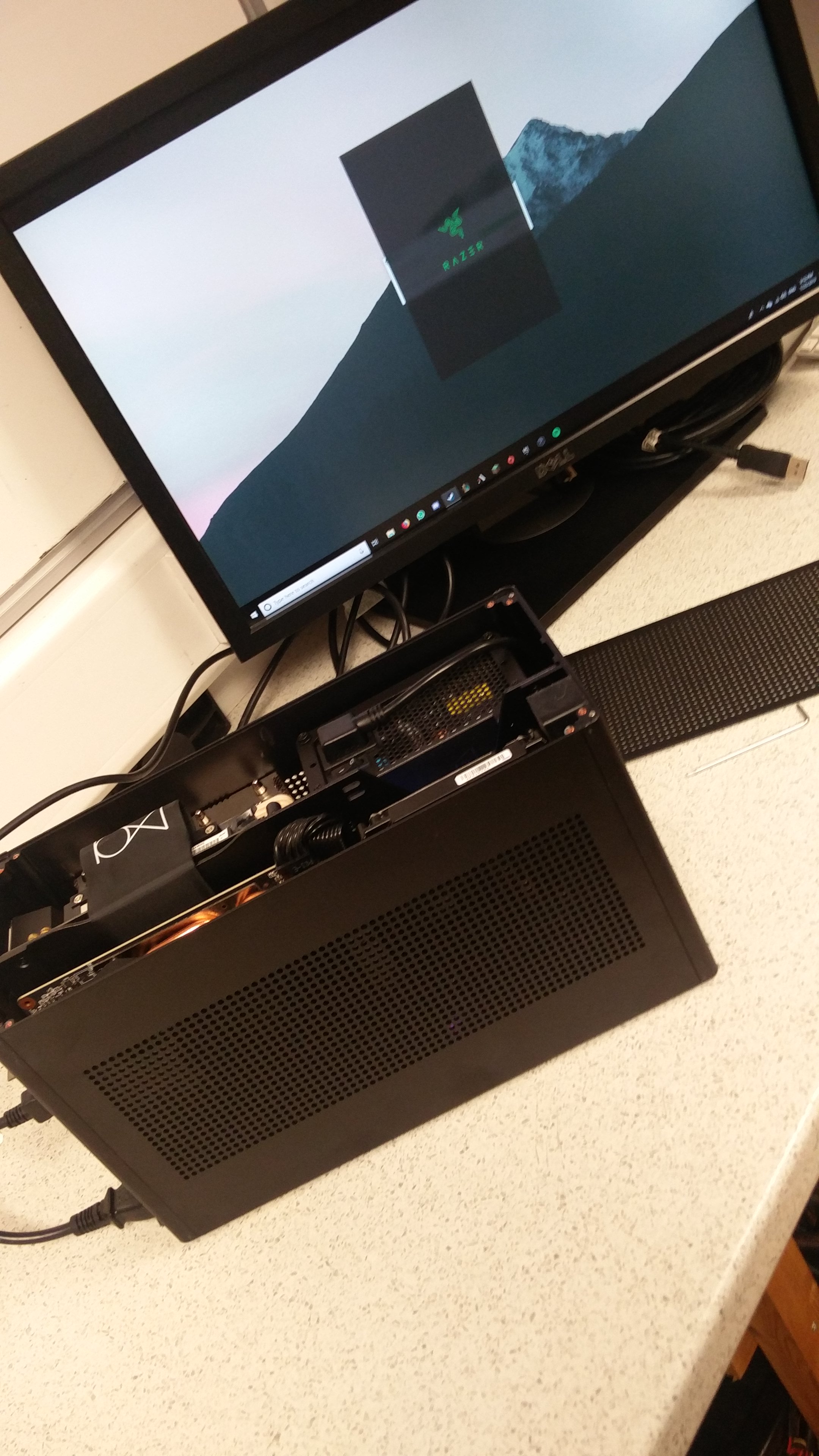 In conclusion this is a very nice ITX case, really well built, excellent design and very easy to work in. If you want a powerful small form factor PC, with a full sized gaming graphics card, built in probably the tightest possibly space then this is the case for you! You can get case addons to extend it, even going as far as to provide space for radiators if you want to put a water loop in there. Mental…
Check out Louqe's site at www.louqe.com/ for all configurations and colours.
Note- this was a case swap from a different ITX build where the components were already set out for us to use.